It's time to start pulling your favorite Panama photos together for 2020.
We are accepting 2020 photo entries from September 15 – October 14, 2019.
Believe me ~ it will be here before you know it!

_____________________________________________________________________________________
2020 Panama Calendar Photo Contest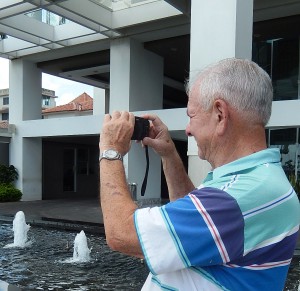 We are seeking out the best images of Panama that you have to offer for publication in the fourth annual Panama Calendar, to be distributed in venues throughout the Republic of Panama and internationally via online sales. Photographers of any level – this is your chance for international exposure to your amazing photographs!
We have secured many new venues in gift shops and other locations around Panama for 2020, so exposure will be better than ever. Get your best photos in front of thousands of new people for self-promotion or simply to share your love of Panama.
The category for 2020 entries will be SCENIC, which includes:
• Cities
• Architecture
• Landscapes
• Nature
Awards:
***Treat this like a marketing piece for you, because that's exactly what it is!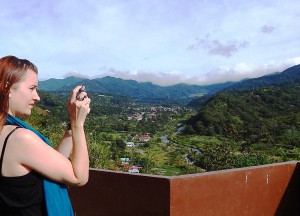 Keep in mind that someone may see an image in our calendar that they'd like to buy from you as a print, or license as for stock, so make sure you provide contact information so they can quickly find it on your website.
Potential clients may even contact you for photography work!
The winning images will appear in the Panama 2020 wall calendar, as well as on www.PanamaCalendars.com and various social media and marketing sites.
Each photographer that gets published will receive credit on the calendar and a free calendar.
Submission period for 2020 entries:
The submission period runs September 15 – October 14, 2019.
2020 Panama Calendar Photo Contest
OFFICIAL RULES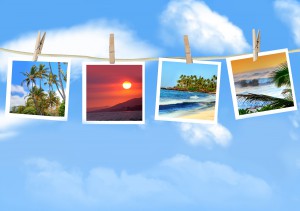 The Panama Calendar Photo Contest is sponsored by PanamaCalendars.com
ELIGIBILITY
All photos must be taken in the Republic of Panama.
The Contest is open only to individuals who are eighteen (18) years or older at time of entry, excluding residents where contests are prohibited.
This contest will be open from September 15 – October 14, 2019. To enter electronically, email digital photos to contest@panamacalendars.com All information provided by entrant must be complete, true and correct.
Sponsor is not responsible for lost or misdirected entries. Each entry submitted must be the original creation of the submitting participant. Entries may not contain profanity, nudity, pornographic images, violent images, anti-competition messages, illegal material, or material that violates the rights of third parties. Entries deemed by Sponsor to be inappropriate will be disqualified.
Online entries will be deemed submitted by the authorized account holder of the email address submitted at time of entry. Entrants may enter as many times as he/she would like.
File Specifications: submissions should be in JPEG format. Your JPEG compression must be set to maximum image quality. They need to be high resolution, at least 1000pix
JUDGING
The judging will be done by the Sponsors and an independent group of judges. Entries will be judged equally on aesthetic value. The decisions of the judges are final and binding in all respects. Judging will be completed by October 20, 2019 and winners will be notified by email on or before October 30, 2019. Sponsor reserves the right not to select any winning submissions based upon the quantity or content of submissions.
AWARDS
Winners will be featured in the 2020 Panama Calendar. Each photographer that has been selected will receive recognition including name and website or contact information as stated with photo submission. They will also receive one free calendar.
RULES & LIMITATIONS
By entering, you represent that: (i) your entry is your own original work and the photo was taken in the Republic of Panama; and (ii) you own or have the rights to convey any and all right and title in any material submitted as part of your entry into the Contest. By entering, you grant the Sponsor a non-exclusive, worldwide, royalty- free license to edit, publish, promote, republish at any time in the future, along with your name and likeness, without further permission, notice or compensation (except where prohibited by law).
PanamaCalendars.com is not responsible for technical, hardware or software failures, or other errors or problems which may occur in connection with the Contest, whether computer, network, technical, mechanical, typographical, printing, human or otherwise, including, without limitation, errors or problems which may occur in connection with the administration of the Contest, the processing or judging of entries, the announcement of the prizes, in any Contest- related materials, or that may limit prize fulfillment or a participant's ability to enter the Contest. Sponsor reserve the right to amend these official rules and to permanently disqualify from the Contest any person it believes has intentionally violated these official rules.
SUBMISSIONS
Attach photos and email to contest@PanamaCalendars.com
Include: NAME
EMAIL and/or WEBSITE or other contact info to be printed with photo credits
_________________________________________________________________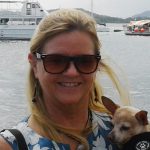 I can't wait to see your fabulous photos!
Debbie Fishell
editor