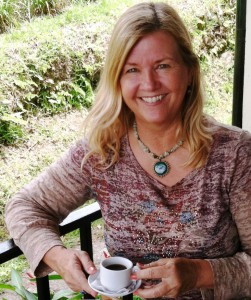 I had been visiting Panama for about 2 years, then moved here full time in 2014. I grew up in another tropical paradise; Hawaii. One of the things, among many, that I always took for granted when I lived in Hawaii was the option of having so many beautiful calendars available to buy for gifts for friends and family back in the "mainland". They were actually a PERFECT gift. Different every year, inexpensive, and everybody loved them. My first Christmas after I knew Panama would be my new home, I searched everywhere in the country, and online, but could not find a Panama Calendar anywhere. So, the idea was born!
I'm a bit of an amateur photographer myself. I really wanted to have a variety of photos from all over the country to express the true diversity here. This meant getting others to provide photos, and what better way to invite photographers than with a Photo Contest? I sent notices out through social media and the first year (2015) there were 43 entries! 2016 saw more than double that. What's great about the Photo Contest is that it draws a wide variety of photos from all over the country and each photographer has their own unique style. The photographers range from 100% amateur to professionals. They get credit on the calendar for their photo and are mentioned on this website, with contact info,  under Meet the Photographers. It is good FREE publicity for them, whether they choose to sell photos or just share their love of the beauty of Panama.
To make the photos even more appealing to everyone, I decided to ask a panel of independent judges to vote for their 12 personal favorites, which are simply numbered so they don't know who submitted the photos. The judges are changed up each year so their are different viewpoints on this end also. I pick 7-9 judges each year. The votes are tallied and the 12 photos with the most votes are chosen (plus one for the end of the calendar's January of next year). I get to place them with the months they will be on.
Our first year printing had a few challenges – DRAT! I was quite discouraged and almost gave up the idea. Then, I came across a great new calendar printing service and decided to give it another shot. 2016 proved to be a better quality product ~ each calendar was shrink-wrapped with a cardboard insert so they ship in better condition. I still work with this company today.
I am still working out minor logistical issues, since I have not been able to find a printer in Panama that can deliver the high quality product and packaging that I demand, at a price that is workable. Shipping costs have been a major challenge. Paper is heavy! Because of this, I have only brought in a small number of calendars to Panama in the past years, and most are sold through Amazon. I think I have found a solution to the shipping costs and plan to bring more product to Panama in the future.
So, each calendar is a collaboration of numerous photographers, judges, a graphics person, printer, and myself.
Future calendars will be expanded to include other topics, like flowers of Panama, nature, and people. If you'd like a specific calendar topic, feel free to comment below. I already have 2 request for "Men of Panama", Ha! I am also working with a couple of nonprofits to produce calendars as fundraisers for their projects. Next year I plan to make a portion of each calendar we sell a donation to a local charity. I believe it is important to give back whenever possible.
The big deal could be in 2020! I have met personally with the manager of 5 gift shops in Panama and they are interested in trying the calendars! Woo-hoo! I think the Panama Calendars will be super popular with tourists, just like they are in Hawaii. Since I will already be shipping them to Panama, I hope to have them in several other small gift shops around the country and will be setting up those accounts this year. If you have, or know of, a shop that would be a good place to retail them, please contact me at info@panamacalendars.com If you have some nice photos, be sure to get them in for the next Photo Contest because it will be the best exposure yet!
Happy Photography!
Debbie Fishell
editor